Founders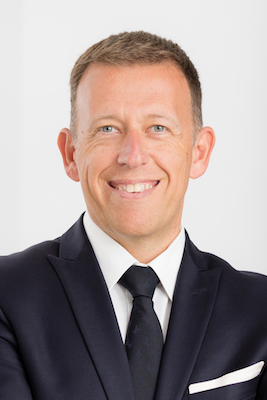 Andreas Komninos
| | |
| --- | --- |
| Status : | Founders / Partner |
| Phone : | (+352) 26 64 62 – 1 |
| Email : | komninos@lravocats.com |
| Languages : | DEUTSCH • ENGLISH • FRANçAIS • ITALIANO • Ελληνικά |
| Skills : | Tax Law • Banking Law – Finance & Investments • Commercial Law • Mergers and Acquisitions • Competition Law • Contracts • International Transactions • Trademark & Patents • Transport Law • Telecommunications Law • Human Rights – European Court of Human Rights • Arbitration – International Commercial Transactions • European – International Law • Litigation • Corporate Law • Construction Law • Restructuring • Insolvency Law • Intellectual Property Law • Debt recovery |
Andreas KOMNINOS is involved with the corporate department within the lawfirm LR AVOCATS
He has been admitted as a Member of the Luxembourg Bar Association in 1997, and he is Avocat à la Cour since 2001.
He has a degree in private and European law obtained with the University Robert Schuman of Strasbourg (France) in 1996.
He has integrated LR AVOCATS on October 2010.
Andreas KOMNINOS specializes in Corporate Law.
He regularly advises multinational companies and groups in both their local and their cross-border activities, and has therefore also an important experience in International Private Law and Business & Corporate Law issues. Since 1999 he deals on a regular and permanent basis with incorporation of companies, subsidiaries and affiliates, conception of bylaws, domiciliation, increase and decrease of share capital, bonds, liquidation of companies, joint ventures, management and directors liabilities, internal corporate litigations, as well as trade and administrative authorizations.
Since 2008, he deals also with Mergers and Aquisitions, legal issues relating to tax engineering and restructuruing, liquidation and insolvency, private equity instruments, Financial Sector, Banking and Finance.
He also deals frequently with cases related to European competition law, restrictive commercial practices, illegal agreements, abuse of dominant positions, intelectual property litigation, consumer protection, publicity and marketing.
He is also member of International Bar Association since 2009.
Andreas KOMNINOS speaks French, English, Greek, Italian and German.